We Know Our Industry
In Business Over 30 Years
---
F orty Three years ago, when Cathy Sherburne went to work in a small photography shop that did framing as a sideline, she had no idea that framing colorful artwork, family photographs and contemporary prints would become her life's work. She simply liked what she did.
Cathy learned along the way that framing is about so much more than pictures and art. At the business (Acadian Frame & Art) she opened in 1985, she has framed everything from newspaper articles to sports memorabilia, including jerseys, and christening dresses.That attitude is what has kept Acadian Frame & Art thriving for over 30 years.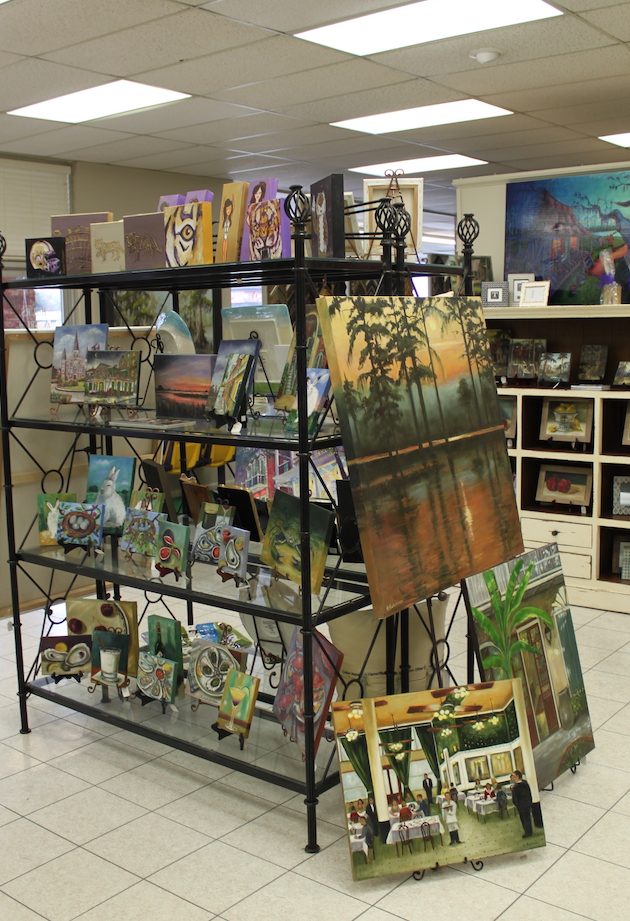 I
n 1998, Cathy's daughter, Anna, who had grown up helping with the business, began working full-time to help her mother serve the loyal clients who kept coming back. They each have their own style when it comes helping the clients choose the perfect frame for their memories. Anna has a more contemporary flare while Cathy has a liking for the traditional style of artwork. Although they have different visions when it comes to interior design and style, they always seem to balance each other out.
Together, the mother and daughter combine their talents to fill the store with art that appeals to all ages. The walls of Acadian Frame & Art are elegantly covered with the works of local artists.
Aside from personal service, one of the reasons many clients keep coming back is because Cathy and Anna like to keep prices affordable. For 30 years, customers have been happily coming back to Acadian Frame & Art to utilize the talent and expertise of staff members.
Cathy and Anna strive on giving back to the community as well, regularly donating artwork to charitable silent auctions, fundraisers and several other respective programs
225.927.6129
---
Call Today Or Stop By Our Gallery
---